Umbro to pass into British hands?
Two days away from the kick-off of Euro 2012, there's one rumour circulating that's kindling English sporting pride. Umbro, the national football team's official kit supplier which was founded in Cheshire in 1924, could be taken over by Sports Direct.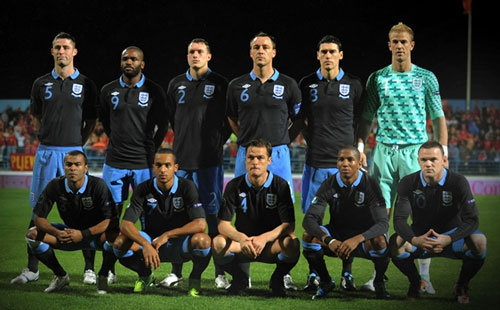 Umbro is the kit supplier for the England football team / Photo: Umbro
Last week,
Nike
announced that it intends to sell off Umbro and
Cole Haan
before the end of May 2013. Nike bought Umbro in 2008 for 285 million pounds. Sports Direct already owns 30% of the brand. The sportswear retailer, which has around 500 stores in Europe, 400 of which are in Great Britain, recently bought the brand Firetrap and also owns
Lonsdale
, Karimor, No Fear and Kangol.
Umbro's performance with Nike has been unconvincing, bringing in turnover of 224 million dollars in the last financial year compared with 276 million dollars in 2006, according to Nike's estimates when it acquired the brand. It appears that the American brand's expectations have not been met.
However, the brand does have a strong presence in the UK where football is the national sport and the British press seems to think that there will be a lot of competition to buy the sportswear brand. Umbro is the kit supplier for not only the England but also Ireland and Sweden as well as Premier League winners Manchester City and Blackburn Rovers. Umbro also has contracts with Lille and Nancy in France.
Copyright © 2022 FashionNetwork.com All rights reserved.