Ted Baker sales beating hopes
By James Davey
LONDON (Reuters) - Designer brand Ted Baker said trading was exceeding its hopes and reaction to its Autumn/Winter ranges had been "encouraging," as it posted a less worse than feared fall in first-half profit, sending its shares higher.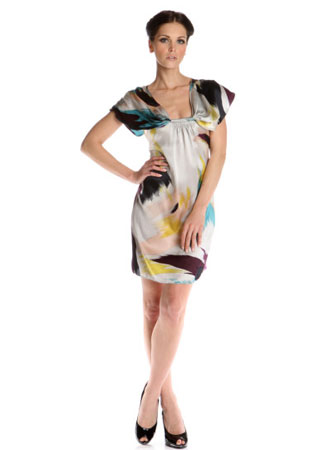 Tito - Ted Baker
Analysts upgraded year to end-January 2010 pretax profit forecasts and finance director Lindsay Page said he had not given up hope of matching the previous year's outcome of 19.6 million pounds.
"Anything's possible. I'm not projecting that at the moment, but we're certainly going through better than we anticipated when we started the year," he told Reuters.
"There's still a lot to do, there's still Christmas to come," he said. Ted Baker, which has retail and wholesale operations in the UK, United States, continental Europe, the Middle East and Asia, said pretax profit fell 18.4 percent to 6.0 million pounds in the 28 weeks to August 15, on revenue up 7.0 percent to 76.6 million pounds.
The profit fall came as a 16.3 percent fall in wholesale sales more than offset a 15 percent increase in retail sales.
The wholesale outcome reflected Ted Baker's strategy of transferring wholesale accounts to retail concessions, the closure of accounts deemed unsuitable for the brand, and the difficult trading conditions experienced by some wholesale customers as the recession continued.
Before Thursday (8 October)'s update, shares in Ted Baker had increased by a quarter over the last year, underperforming the general retailers index by about 8 percent.
The stock was up 3.6 percent at 452.75 pence at 11:16 a.m., valuing the business at 179 million pounds.
Analysts at Investec upgraded their full-year profit forecast by 1 million pounds to 18 million pounds, and their price target to 495 pence from 420 pence.
"The over-delivery in the first half combined with a more positive retail sales momentum than we had earlier hoped for support upgrades to full-year expectations," they said in a note.
Ted Baker's interim dividend was maintained at 5.25 pence.
(Editing by Paul Sandle and Simon Jessop)
© Thomson Reuters 2022 All rights reserved.