Ted Baker profit up but cautious on H2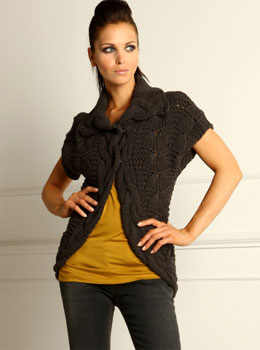 www.TedBaker.com
LONDON (Reuters) - Clothing manufacturer and retailer Ted Baker said trading in the last two weeks has been adversely affected by growing economic turmoil. It announced a 5.4 percent increase in pretax profit for the first half.
Trading in last two weeks had also been adversely affected by a period of warm weather, though it said the initial response to its autumn/winter clothing collections had been positive.
Ted Baker operates stores and sells through concessions across Britain, the United States, Europe and the Middle East.
"The board is, however, mindful of the uncertain economic environment and we remain understandably cautious about trading in the second half of the year," said Ray Kelvin, founder and chief executive, in a statement on Thursday.
Ted Baker, which makes about two-thirds of its profits in the second half, reported pretax profit up 5.4 percent to 7.4 million pounds for the 28 weeks to August 9 and lifted its half-year dividend 5 percent to 5.25 pence.
(Reporting by Simon Meads; Editing by Paul Bolding)
© Thomson Reuters 2022 All rights reserved.