Stella McCartney poaches Lanvin director as CEO
PARIS, Dec 1 (Reuters) - Stella McCartney, one of the only luxury fashion houses that does not use animal furs and leather, has poached the business development director of Lanvin to lead the British fashion brand, part of the Gucci Group.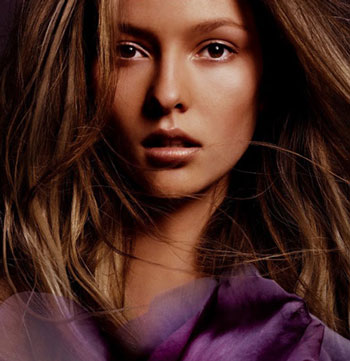 visuel Stella McCartney
Frederick Lukoff will become president and chief executive of Stella McCartney on Feb. 23, Gucci Group said in a statement on Monday.
Founded in 2001 by the daughter of Beatles icon Paul McCartney, Stella McCartney has been profitable since 2007 and is growing rapidly, opening stores in Moscow, Beijing and Hong Kong this year.
It will open a shop in Paris and Tokyo this month.
Lukoff will leave Lanvin, one of France's oldest fashion houses, where he helped sales grow to more than 140 million euros ($181.1 million) in 2008 from 67 million euros in 2005 as head of international operations.
Lanvin, which has been in talks in recent months with potential investors to raise funds to expand, on Monday declined to comment on Lukoff's departure.
Prior to joining Lanvin, Lukoff was managing director of Paco Rabanne, another French fashion brand.
"Normally, we promote from inside the group but we always look externally to assess the talent pool available," Gucci Group's spokeswoman said.
Led by vegetarian and animal rights advocate Stella McCartney, the brand does not use animal skins or products. Shoes and handbags are made from alternative materials. It also launched an organic skin range in 2007 called CARE, developed in collaboration with YSL Beaute.
Lukoff's appointment follows a period of musical chairs at the Gucci Group. In September, Mark Lee decided to leave as head of the Gucci brand.
At the time, the group said Lee's resignation had nothing to do with Gucci's stagnating operating margins. The Gucci brand accounts for 95 percent of the Gucci Group's recurring operating profits.
Bottega Veneta's head Patrizio di Marco would replace Lee at the helm of the Gucci brand at the end of the year. Marco Bizzarri, head of Stella McCartney, would take his place at Bottega Veneta, leaving the British brand without a chief executive.
Shares in PPR, Gucci Group's parent have lost two thirds of their value since Jan. 1.
By 1050 GMT, they were down 2.57 percent at 36.39 euros, pulled down by the French market whose CAC 40 blue chip index .FCHI which was 2.72 percent lower. (Reporting by Astrid Wendlandt; editing by Marcel Michelson and Simon Jessop)
© Thomson Reuters 2023 All rights reserved.