Sears hopes Santa in July will be good for business
CHICAGO, July 9 (Reuters) - U.S. retailer Sears is hoping not only to fulfill every child's dream of Christmas in July, but also its coffers.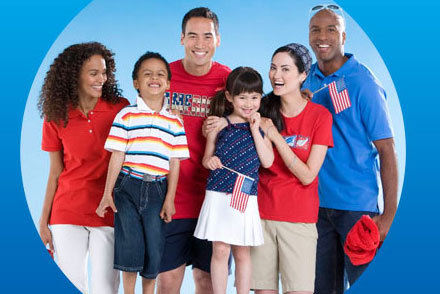 Sears Summer 2009
With only 168 days left before the holiday, Sears Holdings Corp's (SHLD.O) Sears department stores have put out winter merchandise, trying to get customers to do their holiday shopping early.
Sears, like most retailers, usually waits until November to begin selling holiday merchandise, but the deepening recession caused the retailer to rethink its strategy.
Sears spokeswoman Natalie Norris-Howser said the ninth largest U.S. retailer wanted to give customers an opportunity to use the store's newly revived lay-a-way plan and allow them "to purchase or pre-purchase some of these collectibles that they may not have the money to spend as it gets closer to the holiday time-frame."
Lay-a-way programs allow customers to pay for items in installments before taking them home.
The holiday merchandise is on the shelves of Sears' 372 stores as well as both the Kmart.com and Sears.com websites where a link for the Christmas sale, which runs through July 25, sits below photos of a refrigerator, grill, and a woman in shorts proclaiming the "Sizzling Summer Sale."
"To me, it's a bit odd to be marketing Christmas products in the summer," said Morgan Stanley analyst Gregory Melich. "There may be other ways to tell people you have layaway, but I'm more interested to find out when they'll be closing stores that are burning cash."
He added that while Sears saw some success when they announced their lay-away program during last year's holiday season, the company has still been struggling in terms of market share. So it is a taking a page from a rival's playbook and offering winter merchandise in the summer, something Nordstrom has done for years.
Sears shares have outperformed its rivals. Since the beginning of the year, Sears stock has risen 39 percent, J.C. Penney Co (JCP.N) is up 24 percent and Nordstrom Inc (JWN.N) is up 35 percent.
But times are tough for retail. June sales for most U.S. retailers plunged and it was the 10th month in a row of falling sales at stores open at least one year; the longest losing streak since 2000,
Sears stock closed down almost 1.5 percent at $58.13 on the Nasdaq. (Reporting by Ian Sherr, editing by Leslie Gevirtz)
© Thomson Reuters 2023 All rights reserved.