Prada rebuffs investor interest in minority stake
MILAN, June 12 (Reuters) - Italian fashion house Prada said on Friday 12 June it had turned down an approach by investors interested in buying a minority stake.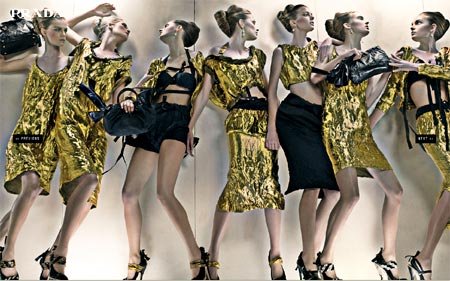 Prada publicity campaign 2009
"There are no discussions to sell a stake in the company even though I cannot deny that there are investors interested in (Prada)," a spokesman said. Last Saturday (6 June), Italian business daily MF reported private equity firms were discussing taking a stake of at least 40 percent. It said Investindustrial and Clessidra were among funds that had spoken with Prada, adding an investment could occur with the maturity of 100 million euros ($141 million) debt in July.
MF did not cite its sources.
Prada said on Thursday 11 June it appointed Sebastian Suhl as chief operating officer. He is to assume the position on Sept. 1.
Suhl, 41, was chief executive of Prada Asia Pacific, the company said in a statement. (Reporting by Gilles Castonguay; Editing by Dan Lalor and Hans Peters) ($1 = 0.7108 euro)
© Thomson Reuters 2023 All rights reserved.