Patek Philippe sales flat, could fall 15%
ZURICH, June 19 (Reuters) - Patek Philippe, one of the last major independent Geneva-based watch manufacturers, has seen resilient demand for its timepieces, but cautioned sales could fall as much as 15 percent in a worst-case scenario.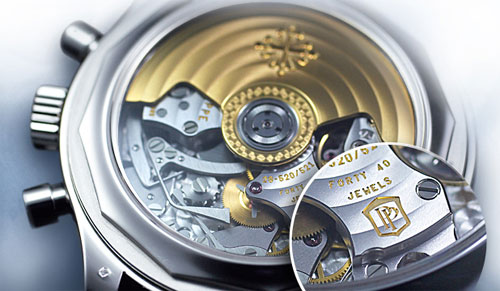 The Patek Philippe seal, a mark of authenticity on all the brand's watches
Sales until the end of May were flat, Chairman Philippe Stern was quoted as saying on Friday 19 June in an interview with Swiss newspaper L'Agefi.
"Our very beautiful watches, with added value and high complication, are still selling on 2008 levels or even better," Stern said.
Stern said, however, sales could slump as much as 12 to 15 percent in a worst-case scenario, and sales of some of its models had fallen around 10 percent so far in 2009.
Demand for Swiss watches has fallen sharply as customers worry about the economy and their jobs. Swiss watch exports slumped 24 percent in the first four months of this year.
Patek Philippe did not have any plans to cut jobs, but the group has scaled back on hiring and it has reduced its points of sale to 500 from 600 a year ago, Stern said.
A recovery was unlikely before the end of the year. "Maybe we shall see some signs of improvement by mid-2010. The recovery will be slow and minimal." (Reporting by Silke Koltrowiz and Katie Reid; editing by Simon Jessop)
© Thomson Reuters 2022 All rights reserved.