Kardashian Sisters launch global fashion line with Bruno Schiavi
The Kardashian sisters announce their global partnership with leading international designer Bruno Schiavi and his apparel company, Jupi Corporation. Kim, Khloe and Kourtney will collaborate with Schiavi on a complete brand launch encompassing apparel, home and accessories.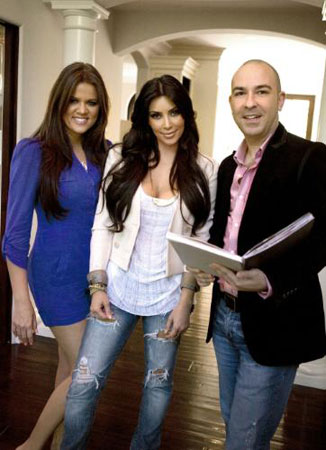 Kardashian sisters partner with Bruno Schiavi for global fashion collection
The initial range to include a women's RTW collection, handbags, belts, wallets and lingerie expected to be in-stores in 2011 in the US, Canada, United Kingdom, Australia and Germany.
"The Kardashian sisters are an inspiration to women of all ages and loved for their sense of fashion and style." Bruno Schiavi, Jupi Corp.
The sisters stated, "his expert design sensibilities, his amazing creativity, and his genuine understanding of female consumers everywhere make him the ideal partner."
Plans are already underway after the first collection to extend the brand into luggage, swimwear, shoes and kids fashion.
The sisters hope their record-breaking series 'Keeping Up with the Kardashians' is promotion enough to fulfill their dream of being successful in the fashion industry. Their 10 episode series, averaging 3.7 million total viewers was ranked the highest-rated cable show among Women 18-34. Therefore it is highly probable that their fashion line already has some devoted followers.
Bruno Schiavi has been named in the BRW Young Rich List for the last six years, top Australian Fashion Entrepreneur. His rise to fame has been supported by collaborations with celebrities such as Delta Goodrem (Delta by anabella collection), pop star Janet Jackson and designer Peter Morrissey.
By Rosie Hart
Copyright © 2021 FashionNetwork.com All rights reserved.