Burberry bags annual profit rise
By Rachel Sanderson
LONDON (Reuters) - Fashion brand Burberry Group reported a 14 percent rise in annual profit, helped by strong sales of its luxury handbags and trench coats, and declined to comment on talk it could be a takeover target.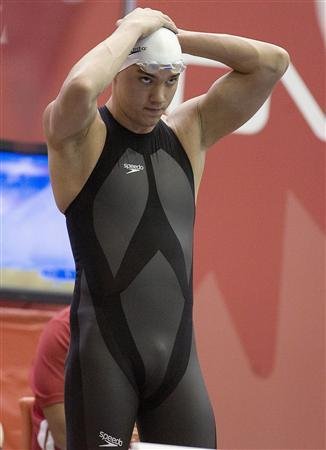 Chief Executive Angela Ahrendts said in a statement Burberry's adjusted operating profit of 206.2 million pounds in the year to March 31 showed "the robustness of our global luxury business in these challenging times".
Underlying revenue at the house, grown from a World War I trench-coat maker, rose 26 percent in Europe and the Americas, and 17 percent in Asia Pacific. Non-apparel, including luxury handbags, shoes and jewellery, rose 39 percent.
Business had become "increasingly challenging during the second half", Ahrendts added, providing the latest indication that the slowdown in mid-market consumer spending on the back of rising living costs is beginning to pressure luxury goods.
But in a sign of Burberry's confidence, Ahrendts added the fashion house, known for its camel and red check, would nearly double its capital expenditure for this year to 90 million to 95 million pounds, from 49 million pounds last financial year, for new stores, refurbishments, IT and a new headquarters.
"Brand momentum remains strong and we are investing in the future, continuing to grow and innovate our iconic outerwear, while developing exciting new businesses such as shoes, jewellery and childrenswear," Ahrendts said.
Burberry shares were flat at 507 pence in early trade, in line with the DJ Stoxx index of consumer goods which includes sector heavyweights LVMH Moet Hennessy Louis Vuitton and Richemont.
Burberry stock has rebounded 27 percent in the past two months, fuelled by unexpectedly strong fourth-quarter sales and bid speculation with U.S. luxury leather goods house Coach being mentioned as a potential buyer.
Chief Financial Officer Stacey Cartwright declined to comment to reporters on whether Burberry, a perennial subject of speculation, had received any approaches from possible buyers. The company had sufficient organic growth potential for it to rule out an acquisition, she added.
U.S. STRONG
Investors and industry executives are watching closely for signs of a slowdown among mid-market retailers extending to the luxury goods sector, which has been boosted for several years by heady growth in emerging markets.
Switzerland's Richemont, owner of Cartier, Piaget and Montblanc brands, met expectations with its full-year net profit last week but warned the global economic crisis was a cause for concern.
Cartwright said Burberry saw "much more volatility" in its sales trends in the fourth quarter as a consequence of mounting consumer concerns over the global economic slowdown but overall like-for-like sales growth remained stable quarter on quarter.
In contrast to Richemont, which said it expected a softness in the United States as a result of the decline of the U.S. dollar, Burberry said that market was its strongest in terms of the outlook for wholesale sales growth in the first half.
Revenue from U.S. stores rose 26 percent last year.
Burberry aims to open eight to 10 mainline stores in the United States this year and refurbish others, and to open 15-20 franchise stores in new markets such as India and South Africa.
It is also trialling its first childrenswear store.
Wholesale revenue should rise by 10 percent to September 2008.
Burberry cut its full-year earnings before interest and tax guidance to 205 million to 210 million pounds in January 2008 partly due to increased spending on improving its supply chain efficiency with an IT project known as Atlas.
The company said on Wednesday sourcing gains from the project were evident with direct deliveries having started in the United States.
(Reporting by Rachel Sanderson, editing by Sue Thomas)
© Thomson Reuters 2022 All rights reserved.