Forbes publishes list of highest paid models
Forbes magazine has revealed the list of the five supermodels who were paid the most between June 2008 and June 2009. The list is exactly the same as it was last year, with Gisèle Bündchen at the top, followed by Heidi Klum, Kate Moss, Adriana Lima and Doutzen Kroes.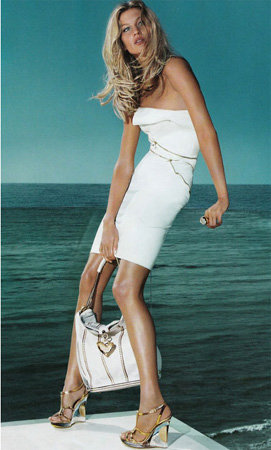 Gisèle Bündchen posing for the Versace campaign
The only difference is that they have not earned their pay in the same way. Gisèle Bündchen, who earned $25 million in a year, dominated the list for the fifth consecutive year. Even though she is no longer a member of the team of models for American lingerie brand
Victoria's Secret
, the Brazilian succeeded with high budget campaigns such as Rampage.
Forbes noted that if former catwalk superstar Claudia Schiffer was right when she said "the age of the supermodel is over" and that celebrites were taking their place as models, the new top models have managed to weather the change and maintain their supremacy.
This change can be seen in the work of Heidi Klum, the German model listed in second postion, who is now only doing photo-shoots for prestige, earning her wage as a television presenter (
Project
Runway, Germany's Next Top Model) and a designer (Birkenstock).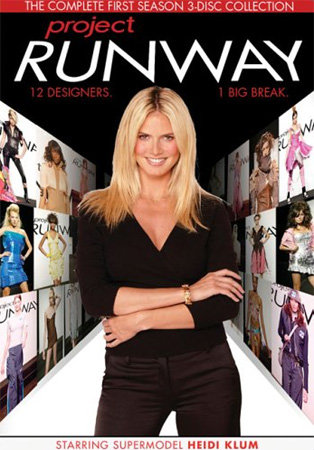 Heidi Klum is the star presenter of the show Project Runway
Here is the list of the highest paid models in the world, according to Forbes:
1. Gisèle Bündchen, Brazil, $25 million (main campaigns:
Dior
,
Versace
…)
2. Heidi Klum, Germany, $16 million (main campaigns: Diet Coke, Volkswagen, McDonald's)
3. Kate Moss, United Kingdom, $8.5 million (main campaigns:
Topshop
, Versace,
Longchamp
)
4. Adriana Lima, Brazil, $8 million (main campaigns: Victoria's Secret)
5. Doutzen Kroes, Netherlands, $6 million (main campaigns: Seven for all Mankind, L'Oréal)
By Jonathan Fulwell (Source: C. Vautard)
Copyright © 2023 FashionNetwork.com All rights reserved.