Britain's JD Sports mulling bid for JJB-source
By James Davey
LONDON, Nov 28 (Reuters) - JD Sports Fashion Plc , the British sports and fashion retailer, is considering a bid for struggling rival JJB Sports Plc , according to a source familiar with discussions between the two companies.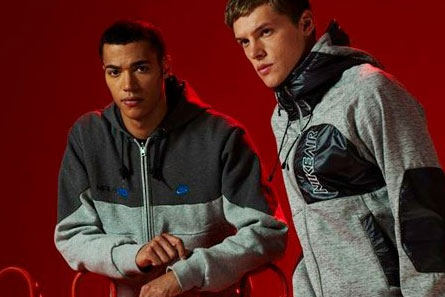 www.JDsports.co.uk
The source said Peter Cowgill, JD's executive chairman, and Brian Small, its finance director, met JJB chief executive Chris Ronnie and chairman Roger Lane Smith on Thursday.
"It was made clear that JD was considering an offer," said the source.
A second industry source confirmed the meeting took place but would not comment on the nature of the discussions.
Both companies declined to comment.
On Tuesday JD purchased a 10.02 percent stake in JJB, paying 32.25 pence a share or 8.1 million pounds ($12.50 million). It said the investment was "strategic", given JJB's place in the British sports retail market.
Analysts at Singer told clients in a note: "This would be an almighty deal ... bringing together JD's 666 million pounds ($1.03 billion) retail sales (from 437 stores) with JJB's 670 million pounds retail sales (from 365 stores)."
Shares in JJB fell sharply in September when it issued a profit warning and said it might breach its bank loan agreements.
On Monday JJB said it had received an approach for its fitness clubs business. This was later confirmed to be from Dave Whelan, the company's founder who sold his family's 29 percent stake to Ronnie last year.
Sports Direct International , the sportswear retailer controlled by billionaire Mike Ashley, is likely to have a big say in any deal given that it has a 22 percent stake in JJB and a holding of about 13 percent in JD.
At 1533 GMT shares in JJB were up 0.5 pence, or 1.8 percent, at 28.25 pence, valuing the business at 71.4 million pounds. In earlier trading they had risen as much as 9 percent.
Shares in JD were flat at 233 pence, valuing the business at 112 million pounds.
© Thomson Reuters 2023 All rights reserved.