Ad spending weighs on L'Oréal H1 profit
August 31 - French cosmetics giant L'Oreal posted first-half operating profit below forecasts and a lower operating margin on Tuesday, hit by higher advertising and research expenses.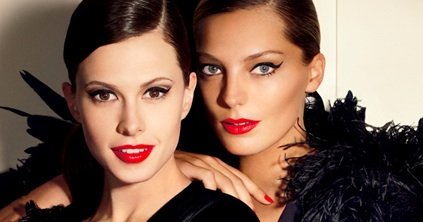 29 St Honoré: Lancôme's Fall 2011 Color Collection By Aaron De Mey
The provider of
Garnier
shampoo,
Lancome
creams and Yves Saint Laurent perfume posted earnings before interest and tax (EBIT) of 1.7 billion euros ($2.47 billion), compared with an average estimate of 1.77 billion in a Thomson Reuters I/B/E/S poll.
The group's first-half operating margin fell to 16.8 percent from 17.3 percent last year while many analysts expected the margin to reach around 17.5 percent.
"The operating profit is below expectations," one London-based analyst said. "It looks like their advertising and promotional costs were bigger than planned."
L'Oreal repeated that it aimed to beat the growth of the global cosmetics market and lift profits this year.
In July, L'Oreal reported second-quarter sales below expectations, hit by tougher trading in Latin America and Eastern Europe.
Back then, the group estimated the growth of the global cosmetics market this year at around 4 percent.
The group's luxury products business was the only major division marking an improvement in operating margin during the period, rising to 18.9 percent from 18 percent last year.
The margin for L'Oreal products sold to hairdressers fell most sharply, to 19.8 percent from 21.2 percent, with the group saying the business was "operating in a difficult market this year".
The margin for mass consumer goods fell to 20.1 percent from 20.4 percent last year and slipped to 26.3 percent from 26.9 percent for active cosmetics products.

(Reporting by Astrid Wendlandt; Editing by James Regan)
© Thomson Reuters 2022 All rights reserved.